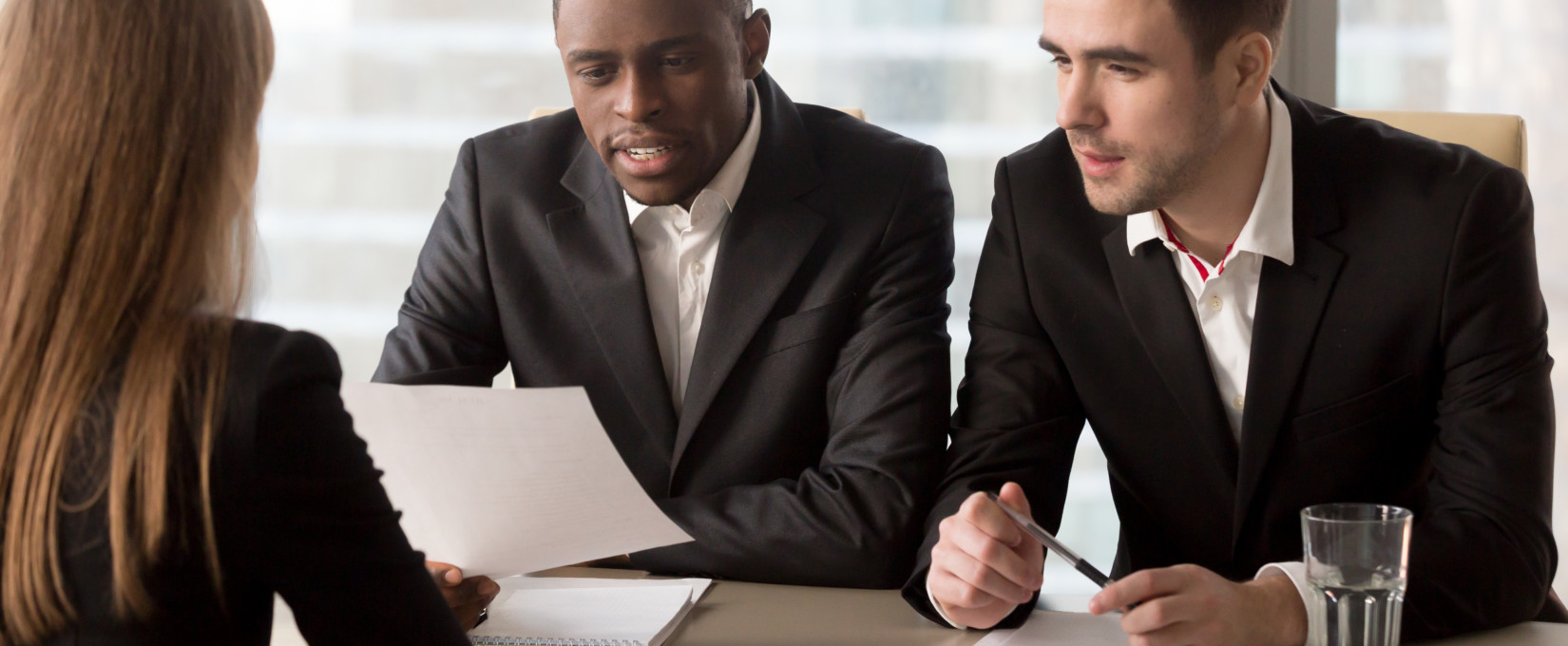 Do you ever wonder if you are leaving a bad impression after being interviewed? Ever considered that the bad impression might be from the employer side? We are going to list 6 way your company can leave a bad impression during the interviewing process AND 6 ways to fix it!
1.  SLOW HIRING.


According to an article by ERE Media, the time it takes to fill an open position now averages 44 calendar days, which is an increase of 50 percent since 2010. Not only is slow hiring giving you a bad impression, it is also affecting your ability to get the best performance-driven, productive and qualified candidates. As if that isn't damaging enough, it damages your companies reputation and image.

How to Fix the Problem: The most obvious way is to speed up the process when and where it is possible. Faster hiring can help you gain the best qualified candidates available. Create a personal timeline for your hiring position.
2. NON-Helpful or Slow to Communicate HR Reps

We know everyone is busy with their jobs, but this one is important to the hiring process. No communication in the HR department can give the impression that the HR department is not good. Employees or in this case, potential employees should be the HR's first priority. Not hearing back from a hiring company on an answer is so frustrating and down right RUDE.

How to Fix the Problem: Creating a spread sheet of each applicant in each area hiring can really help. Leave an area off to the side to check off when you have had the interview, communicated with the prospect and the feedback you have.

Set aside an hour a day, or a week to JUST MAKE EMAILS/CALLS  to keep each applicant updated on the process to make them feel like they still mean something, and aren't out of the running. This will help them feel reassured and keep them from looking at other companies.
3. The Dreaded Computer Screening Process

Brigette Hyacinth, author of Purpose Driven Leadership, said it well in a LinkedIn post earlier this year: "Computerized screening systems can't access human capabilities, drive, loyalty, hard work, etc."  I can't tell you how many times I have heard someone say that they didn't make the cut of an open job due to tell-tale signs of a computer screener. Screeners don't take in account the personal experience, trustworthiness, and soft skills an applicant may have. They look for certain buzz words. Who knows they could be a quick learner but you would never know or see their resume because of the computer killed the opportunity.

How to Fix the Problem: Remove the online application process and have applicants send their resume, cover letter and work examples directly to your email or to the HR representative's email. Human characteristics cannot be seen through the eyes of a computer. Period.
4. Little or NO Feedback

Candidates in this day and age need feedback to know how to improve or compete. Just this little step can help each applicant in the future to succeed.

How to Fix the Problem: Most interviewers take notes on each applicant so they can remember who they talked to and how they responded to the interview. USE YOUR NOTES. When communicating the reason they may not have gotten the job finish it up with why you thought someone else would be better or what they stated / did wrong. Feedback will help everyone grow.
5. Discrimination.

You may not want to admit that this happens, but it still does everyday. I'm not just talking about race. There are so many ways to discriminate. Race, age, appearance, size, gender etc. Age can offer experience. Over qualification can be overused. Just because a candidate is overqualified, may not be their fault. It can be at your advantage to hire that individual. Everyone has been through something and some more than others, if they are willing to take the payout, why not!

How to Fix the Problem: Again, remove the computer screening process. Everyone has their story, not seen in the resume. Look at their entire resume and try to hold back judgments. Give them a chance to speak, you might be surprised.
6.

 

Waiting for the "Perfect"Candidate 

This coincides with number 1, picking a candidate slowly creates a bad impression. Besides, is there really such a candidate? What's wrong with the first one you interview. Try not to be so picky. Focus on the value a person can bring your team.

How to Fix the Problem: Don't be afraid to pick the first candidate. Something "better" doesn't always come along.
Interviewing is a two-way street. Always treat others how you would like to be treated. Show empathy and respect through the whole process. You never know when you might meet the new applicants again or in what circumstances.
____________________________________
This communication is for informational purposes only; it is not legal, tax or accounting advice; and is not an offer to sell, buy or procure insurance.
This post may contain hyperlinks to websites operated by parties other than KeyHR. Such hyperlinks are provided for reference only. KeyHR does not control such websites and is not responsible for their content. Inclusion of such hyperlinks on KeyHRo.com does not necessarily imply any endorsement of the material on such websites or association with their operators.
Posted by admin
On August 2, 2018
0 Comment