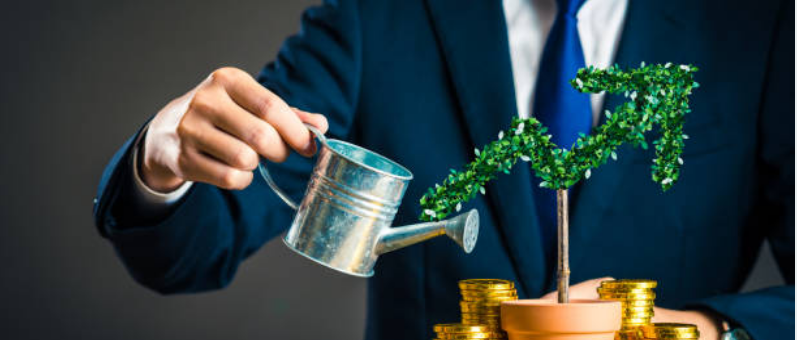 Every position has it's cap, not just in football or professional sports. There is always a limit in each position at each individual company. So what do you do when you run into this situation at your company? Joe Smith, company accountant has reached the highest pay range in his position. How can Joe Smith grow financially? Or will Joe Smith be forced to look for a new position at a new company?
It doesn't help that with social media, it's even easier to find out what you are worth in a field. A company that appears to struggle to pay more than cost of living increases will struggle to hire and keep talented people, especially with the growing economy.
For some organizations, they take this opportunity to evaluate the employee and see if they are ready for more responsibility with added roles or a new position higher up. If this is something the employee is up to then great! If not, then start to consider a lump-sum bonus in lieu of a pay increase and look for more ways to keep the employee motivated and full filled. One-size does not fit all.
If stuck into this topped off pay scale position, preparing the communication should be made way before the actual anniversary date of hire. Options for incentives for sales, or mentoring a new employee could be offered for more pay. Put the employee in control of their pay. Provide monthly milestone with incentives. This boosts confidence on both sides. Talk to the employee and see what they can do to add to their position, move into a new pay scale category. Let the employee take control of their career. To help plan for this conversion here are some tips:
Plan. Don't improvise. Usually an employee that has topped the pay scale has worked for you for a while. Plan ahead to have the conversation in a positive way.
Research Options. Tell the employee when and why they are reaching the top. Then give them options to move forward.
Think About the Employee's Circumstances. Is the position a multi-person position? Was the individual highly recommended for the particular position? Do they have unique skills? In these cases you may have to provide increases above the top of the pay level but make these situations limited and document the reasons.
Pay Structure
When too many employees start to top out on their salaries it's time to do a company salary evaluation. Check the market value for the positions and make sure you are within the right range and adjust to compensate. Depending on the talent of your positions and the thinner they get, that level of compensation may not be enough to attract the employees you want.
"Make pay ranges wide enough to accommodate different levels of experience and changes and growth in responsibilities." – Joe Rice
Pay for What is Needed
Depending on the company need, sometimes it makes more sense to pay more for the (example)accounting researchers, than other positions, to get top-of-the-line candidates to help put your company on that next level. If an accountant that just does accounting, and there is another accountant that also supports the sales team, then that is a different pay scale. New jobs that are deemed essential to an organization's success also require careful handling, especially if you have to pay a premium to recruit for those positions.
Transparency
Some companies lay it out in the manual the positions and pay levels available. Everyone is on the same page and knows about everyone else. But some companies operate in areas where they do not allow transparency of the pay. Some cities are considering eliminating pay ranges altogether and only paying what the market says the position is worth.
With the age of LinkedIn and Glassdoor, people pretty much know what their position is worth and are talking to each other about what they expect.
Keep Current on all positions pay scales and worth. Evaluate the added value of the employee and put a plan in place for the communication!
____________________________________
This communication is for informational purposes only; it is not legal, tax or accounting advice; and is not an offer to sell, buy or procure insurance.
This post may contain hyperlinks to websites operated by parties other than KeyHR. Such hyperlinks are provided for reference only. KeyHR does not control such websites and is not responsible for their content. Inclusion of such hyperlinks on KeyHRo.com does not necessarily imply any endorsement of the material on such websites or association with their operators.
Posted by admin
On March 9, 2018
0 Comment