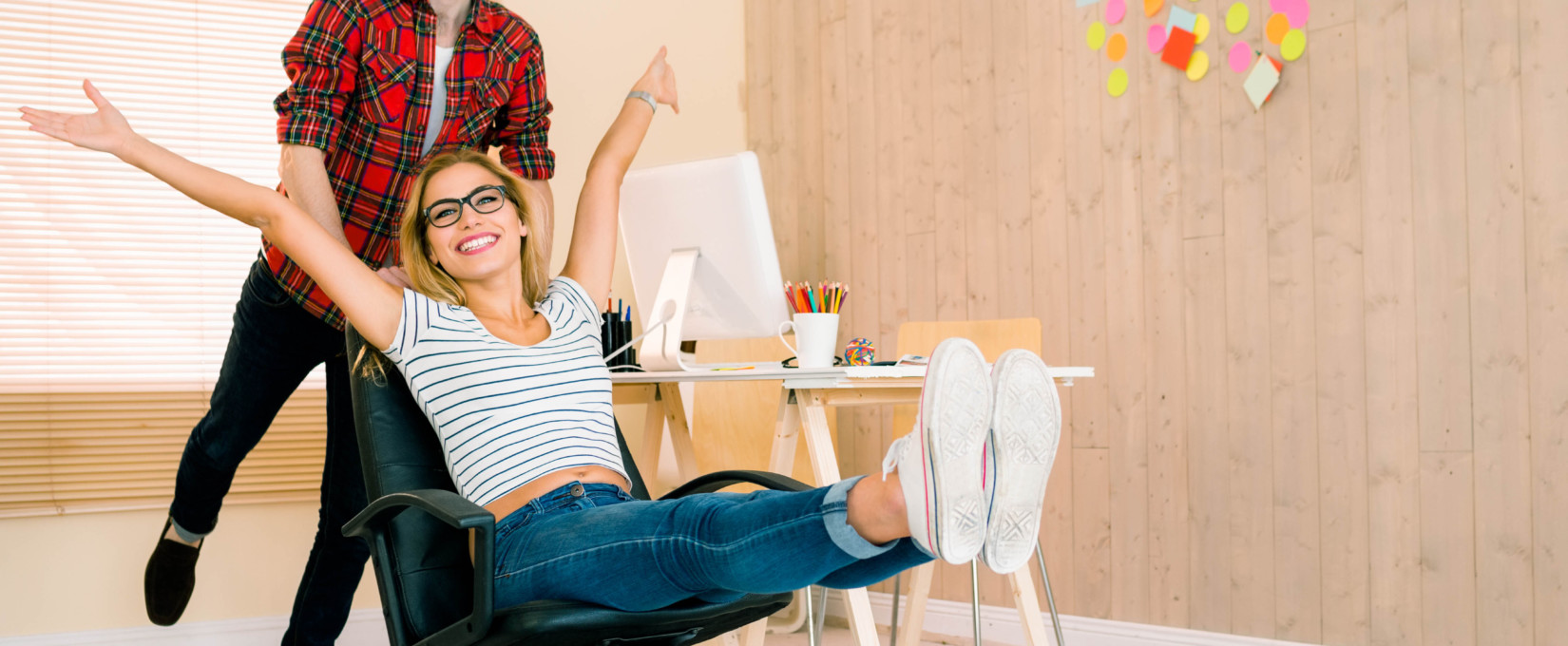 Per the study cited by Harvard Business Review, the impact of a positive organizational environment benefits employers, employees and the bottom line.
Research also explains that unhappy employees had:
• 37% higher absent days
• 49% more accidents
• 60% more errors & defects
The happier the employee, the more successful your company.
Happy employees are more creative, innovative and dedicated than their unhappy counterparts. And as an added bonus, they will stick around longer! Follow these 8 simple tips, and KeyHR knows you will have a happier workplace.
1. Greet Your Team
Saying "Hello" goes a  long way. Your team members want to feel and be happy. Greet them with a big old smile and a "Good Morning".  Pop around the office periodically and see how everyone is doing. Ask how their weekend was, or if they need any help on anything.
Creating an environment that makes everyone feel comfortable equals happiness. This helps with each members productivity and energy levels, and this all starts with you!
Just a smile and a greeting isn't always enough, being upbeat and genuine helps boost your teams self-esteem. Causing them to be more motivated and that it's fun to work for you.
As you become more peppy, you will find that team members will start to mimic you, putting everyone in a better mood and into a long-term vibe increase.
2. Praise & Recognition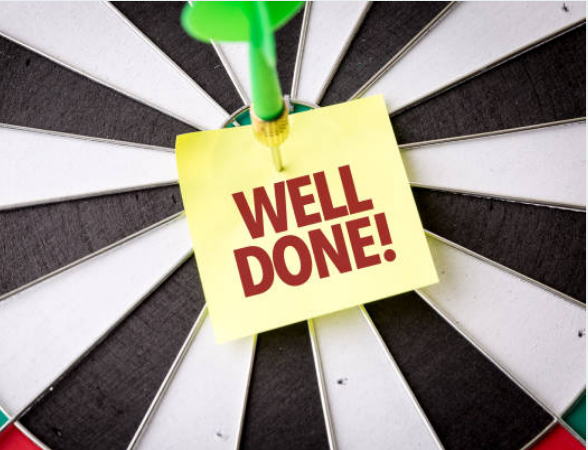 Did you know that feeling underappreciated at work is the #1 reason Americans leave their jobs? #1! This came over low salarys, limited vacation days and flexibility for outside the workplace.
Praise and recognition will excite your team to become more eager and contribute more. Get your employees opinion on how they like to receive feedback when credit is due. For some, it make be a quick pat on the back and a "you did it!". For others it may be ringing a company cow bell then announcing to the office the accomplishment.  Learn the 5 Languages of Appreciation in the Workplace, in Gary Chapman and Paul White's book.
3. Make It Matter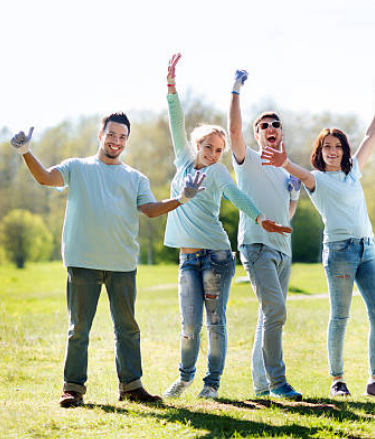 In order for team members to feel good about their work they are producing, they need to fully understand the company's mission and purpose. That's where you come in, make sure they know what that looks like.
Give a summary of what each department does and why they do it. When everyone sees the inner-workings  from all angles they will feel better connected to the business and more committed to making it a success.
Develop a habit of expressing gratitude on a daily basis. Thank Joe for coming in early to make a deadline or let Jane know her dealing with a difficult client is not going unnoticed.
Another way to make your work more fulfilling is to involve your employees with a partnering local charity. Giving back to the community opens team members' eyes in realizing work for the greater good.
4. Balance Work/Life
Make it known that work/life balance is a priority by offering work-from-home Fridays, or unlimited vacation days, discounts on health and wellness programs or childcare options. Offering these items shows that you care about life outside of work.
If you have a hard time coming up with ideas, think about what makes you happy outside of work. Is there a perk you wish you had? Your team probably feels the same way.
5. Workplace Wellness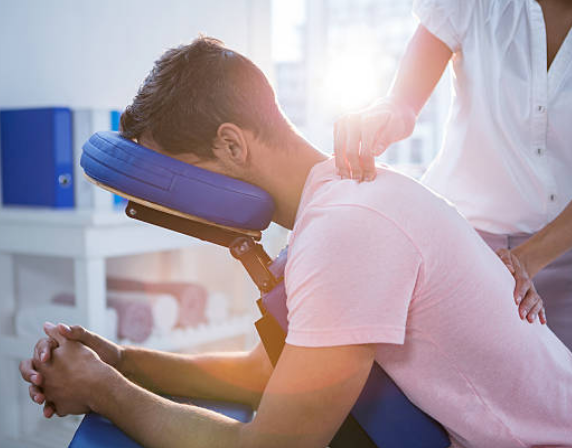 Many new programs have been developed to improve work to maintain healthy behaviors. Look into these examples:
Or you can think of some other ways, for example:
Arrange for bike racks and be able to "bike to work"
Arrange corporate discounts for club memberships
Hire a yoga instructor or mindfulness specialist to come into your office once a week to help reduce stress.
Showing your team you want them to live healthy and happy lifestyles is another way to show your employees how important they are to your company.
6. Hire Cheerful People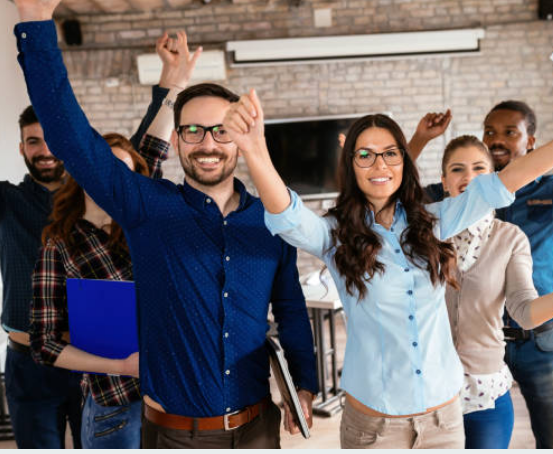 A person that brings laughter to a workplace will improve productivity and motivation for the whole office. The optimistic outlook is contagious.
It's so important to take the time to study facial expressions, responses and genuineness when interviewing candidates.
7. NO Micromanaging
Employees that feel trusted and supported without being hovered over are statistically more relaxed and confident in the job then do. No one like to be micromanaged. It makes them feel resentful. This is the same as reporting and recording each task. It doesn't help anyone if half the day is spent doing this. Remember why you hired your employees and trust them that they will make the right choices/decisions without your hovering.
Give the go-ahead to let an employee lead a meeting or make an executive decision when you are not around.
8. Get Out of The Work Routine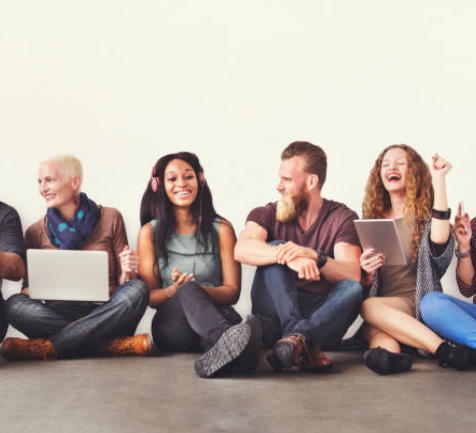 Surprise your team by holding your next meeting outside or at their favorite lunch spot. Tell them to meet offsite on a Monday morning then give them the rest of the day off after the meeting.
Sitting at a desk all day long or endless meetings for long periods of time can be mind-numbing. This offsite surprise will help members become ultra-productive and more rested/refreshed, ready to tackle projects when they return back in the office.
Incorporate these ideas into your workplace and you will definitely see the results!
____________________________________
This communication is for informational purposes only; it is not legal, tax or accounting advice; and is not an offer to sell, buy or procure insurance.
This post may contain hyperlinks to websites operated by parties other than KeyHR. Such hyperlinks are provided for reference only. KeyHR does not control such websites and is not responsible for their content. Inclusion of such hyperlinks on KeyHRo.com does not necessarily imply any endorsement of the material on such websites or association with their operators.
Posted by admin
On February 23, 2018
0 Comment